After wearing nothing but bright glitters and bold colors for the last week, I decided to switch to something muted, understated, and overall pretty. This OPI is a little older, but new to me, and it's an instant classic. While I applied this I listened to Freezepop's Parlez Vous Freezepop? Just because the name similarities made me smile.
Not sure if it will ever happen but I'm totally waiting for Sprechen Sie OPI?... A German collection from OPI! Come on, OPI, think of the green you could make and call Lederhosen!! I'm sure it would be awesome!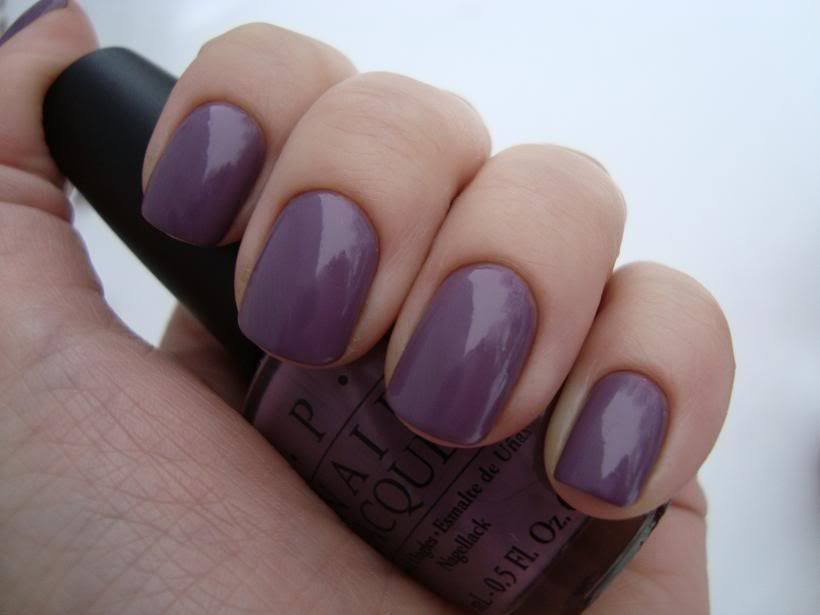 I'm also kind of lemming You Don't Know Jacques from this collection, is it worth tracking down? Most people seem to like it, but I'm so pale that I don't know if I could work it.